Thoughts After Stalking a Model's Instagram
How is she so thin?
I want her clothes mann!
Gosh she is gorgeous
We are pretty sure that these are some of the thoughts you have after scrolling down a model's instagram page.
1) Comparison
You instantly start to compare yourself with them. You start swooning over their flat bellies and long legs.
2) Clothes
You are lying in your five year old PJ's with stains of ketchup on them whereas they are posing in Ralph Lauren summer collection.
3)Figure
You check the size of your non-stop growing stomach in diameter and feel guilty about eating three fries with extra cheese, a medium size pizza and coke all by yourself. 4)Dieting
No don't even promise yourself things you cannot do. You are going to draw graphs, make lists and create presentation about your new diet plan and buy a new membership of the gym. But we all know how it's going to end.
5)Inferiority
You start to point out your flaws and conclude that you have been ugly all your life.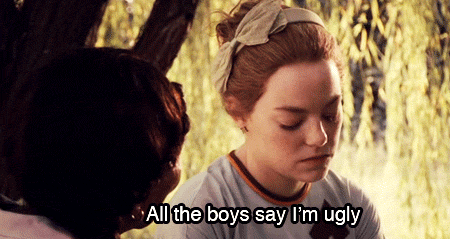 We all know this because same feels bruh.
But we all are Victoria Secret Models. It's such a secret that not even Victoria knows :P
Don't forget to like, share and follow our blog.
Contact- natinyourleague@gmail.com